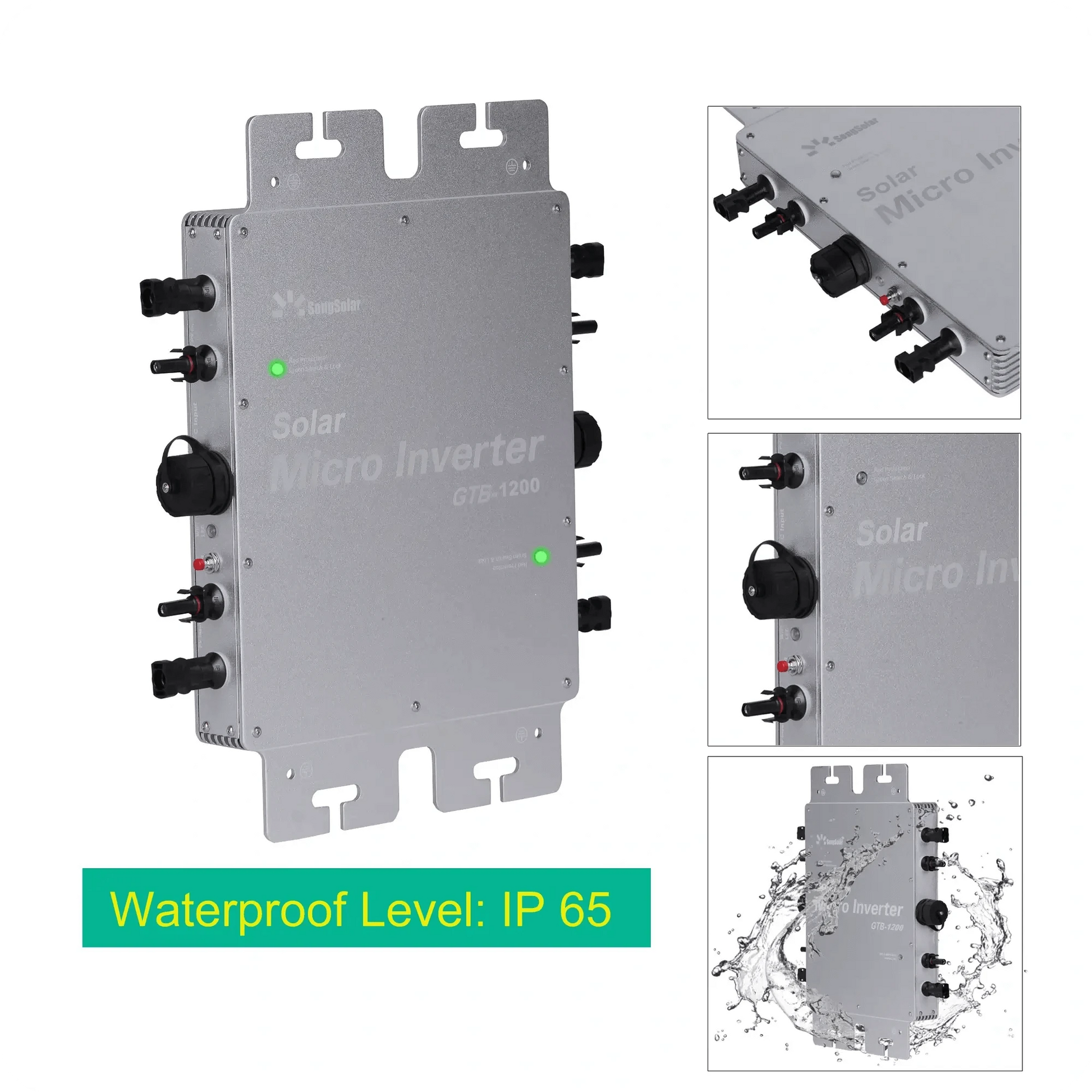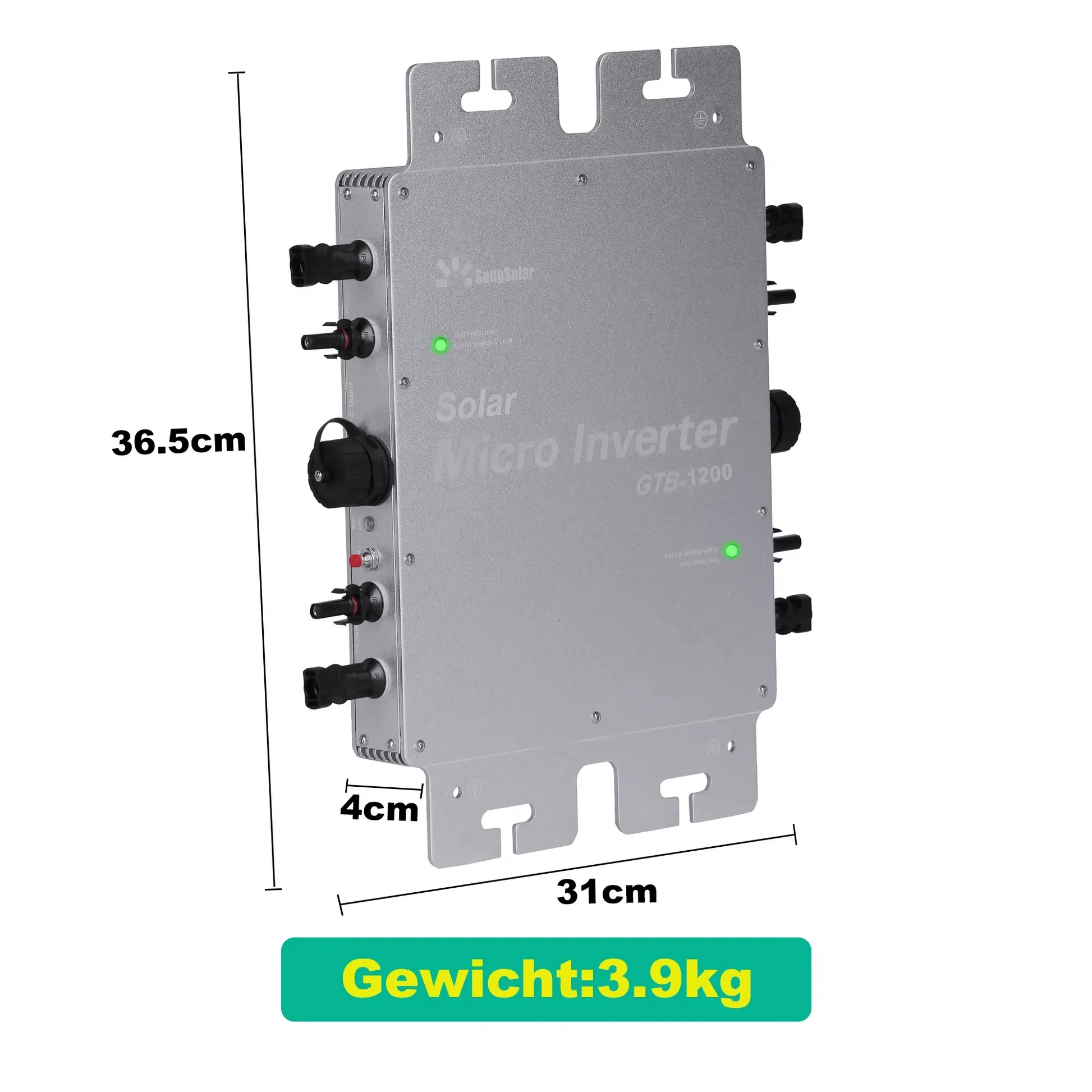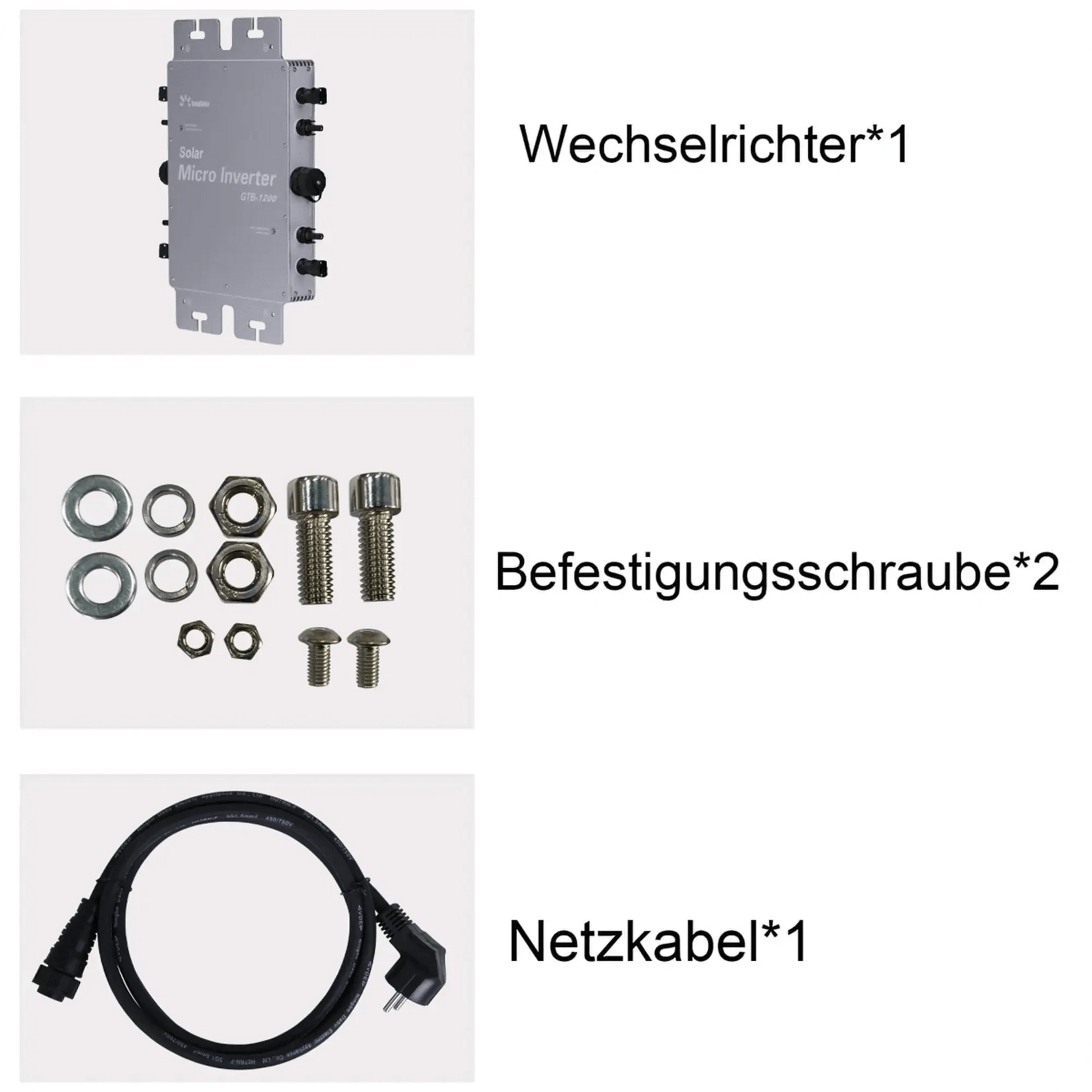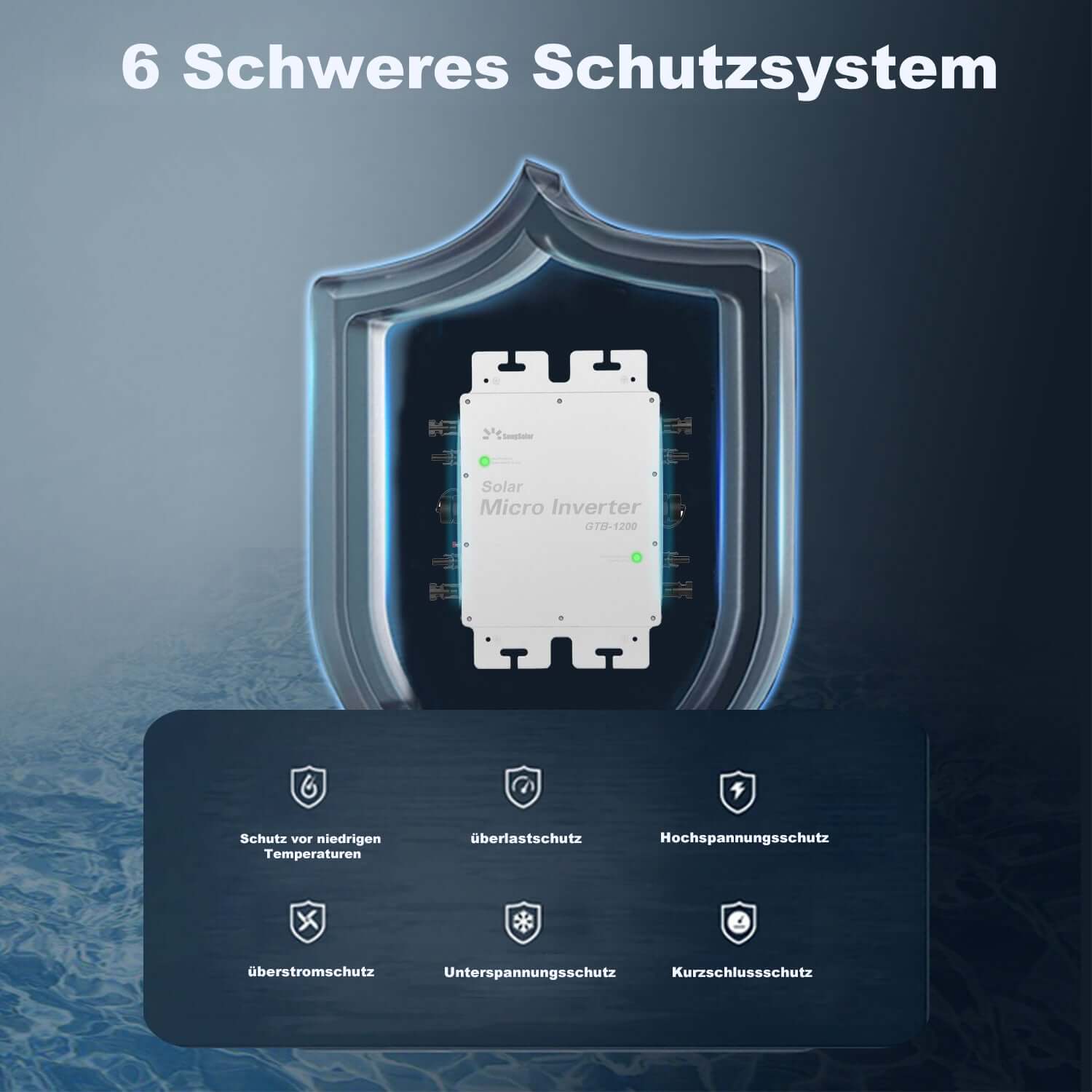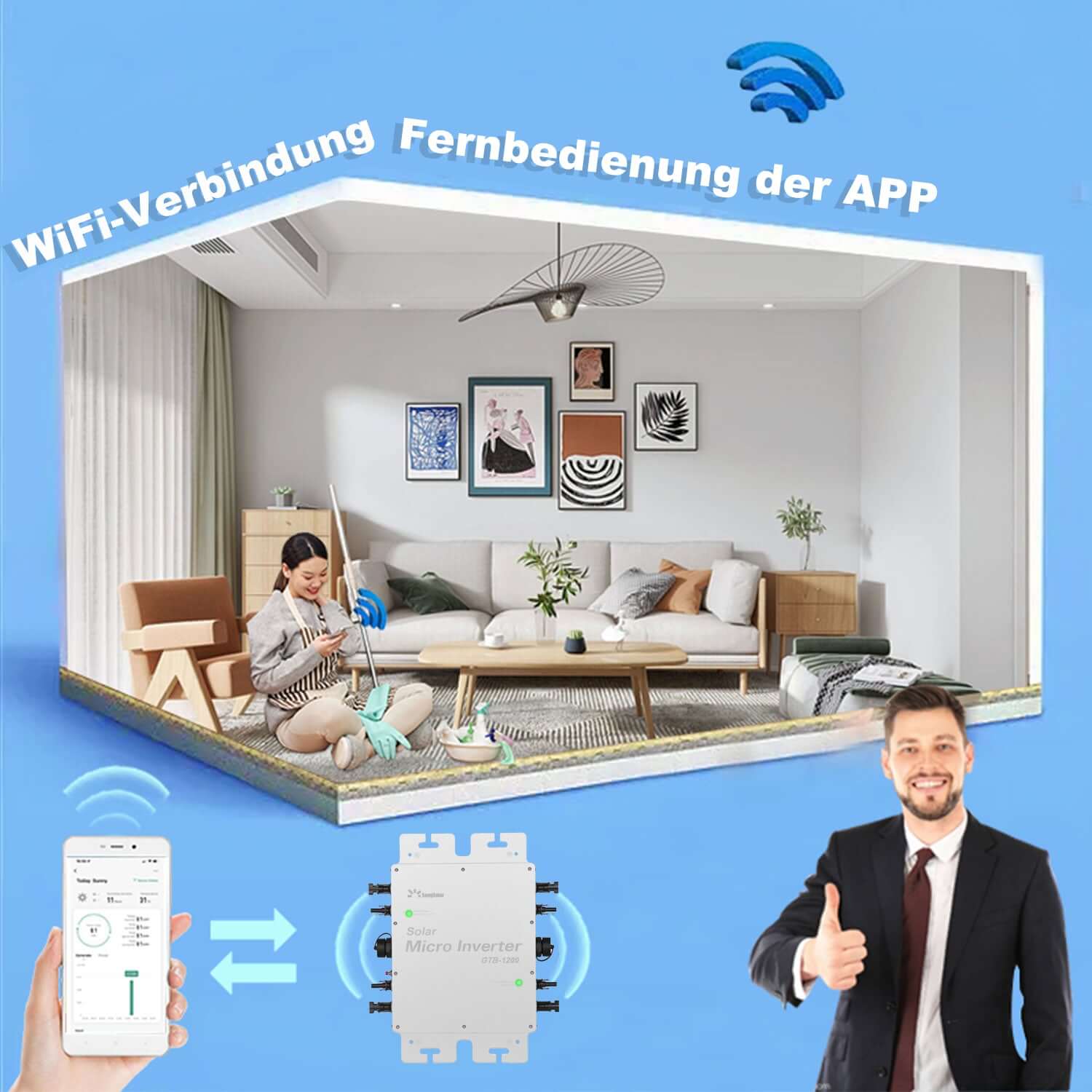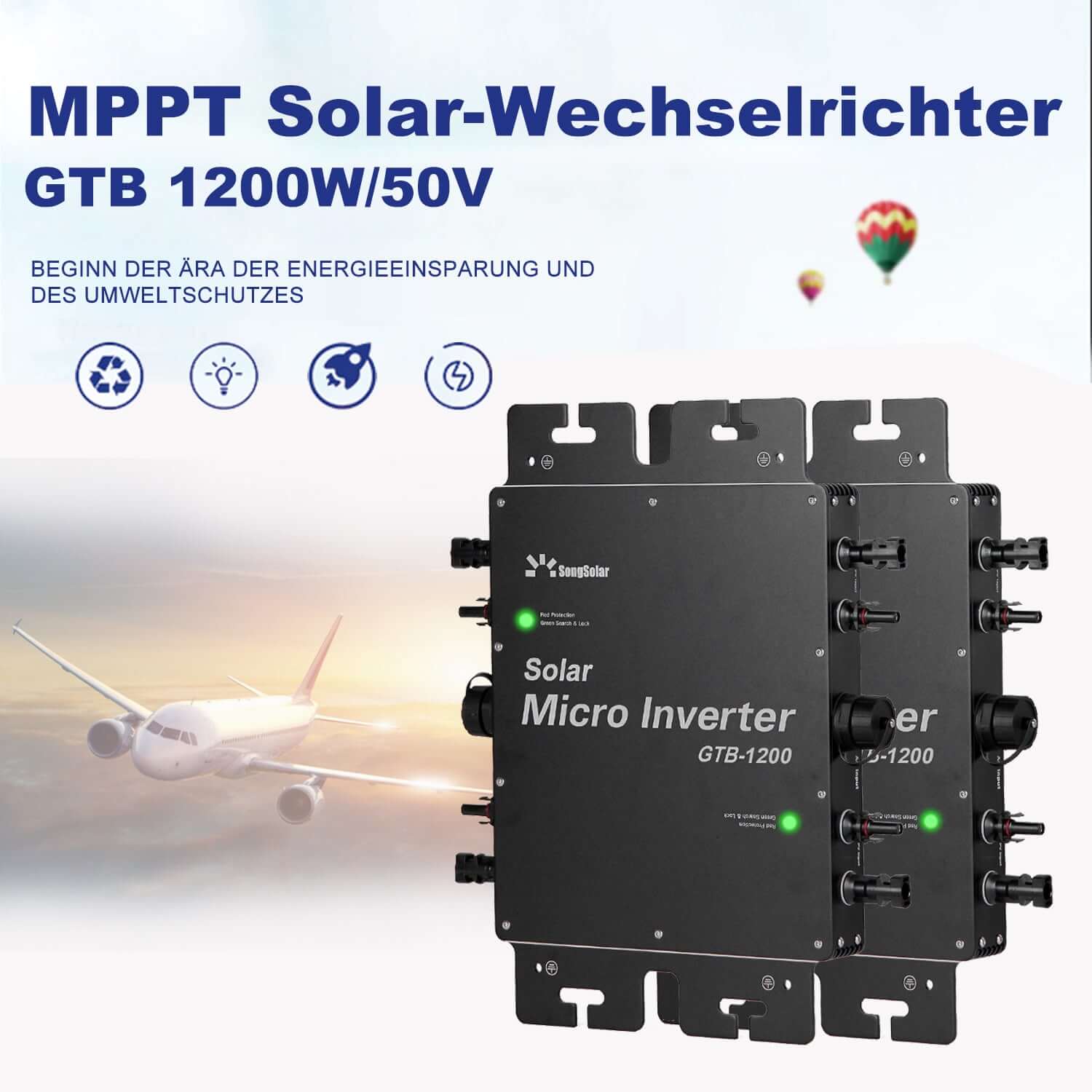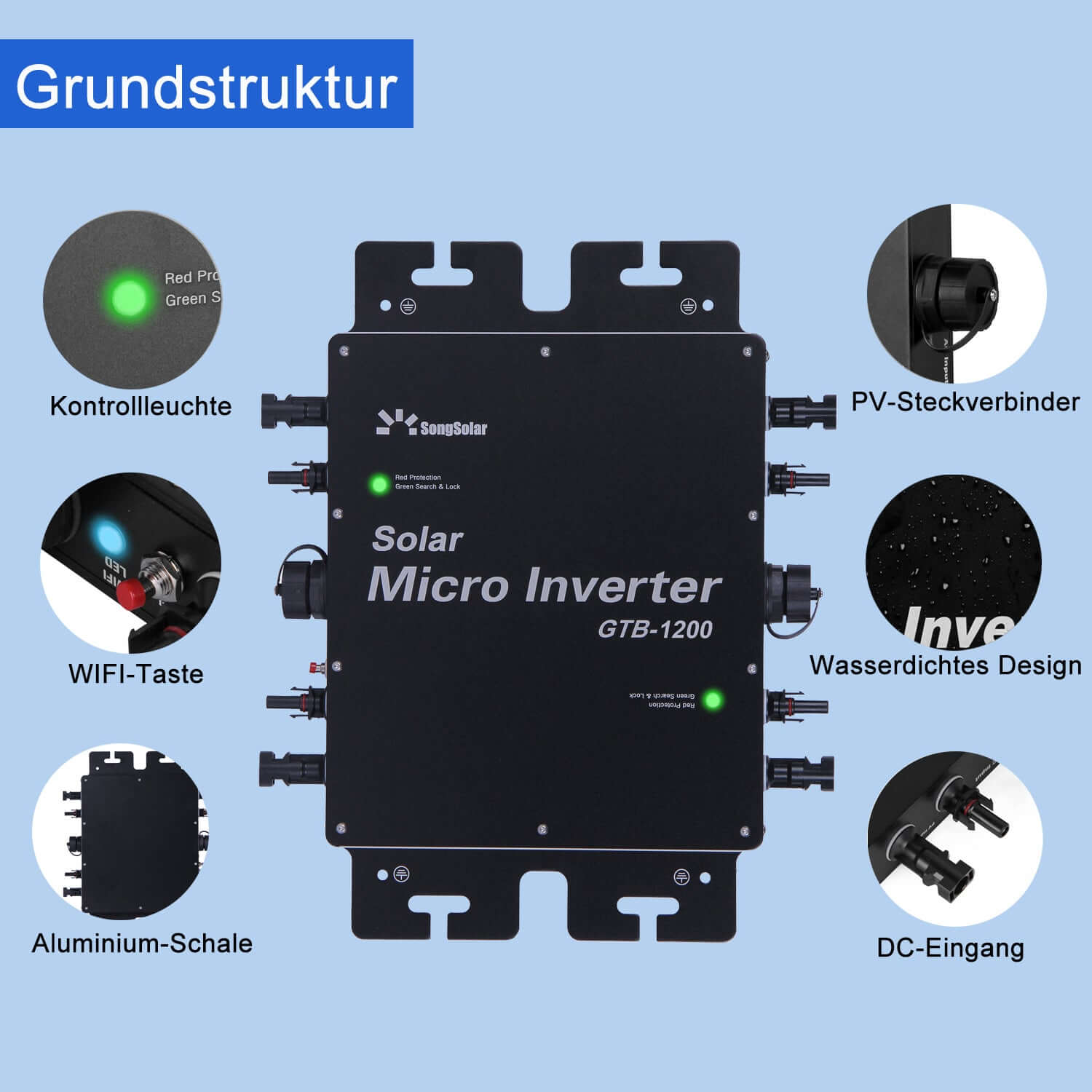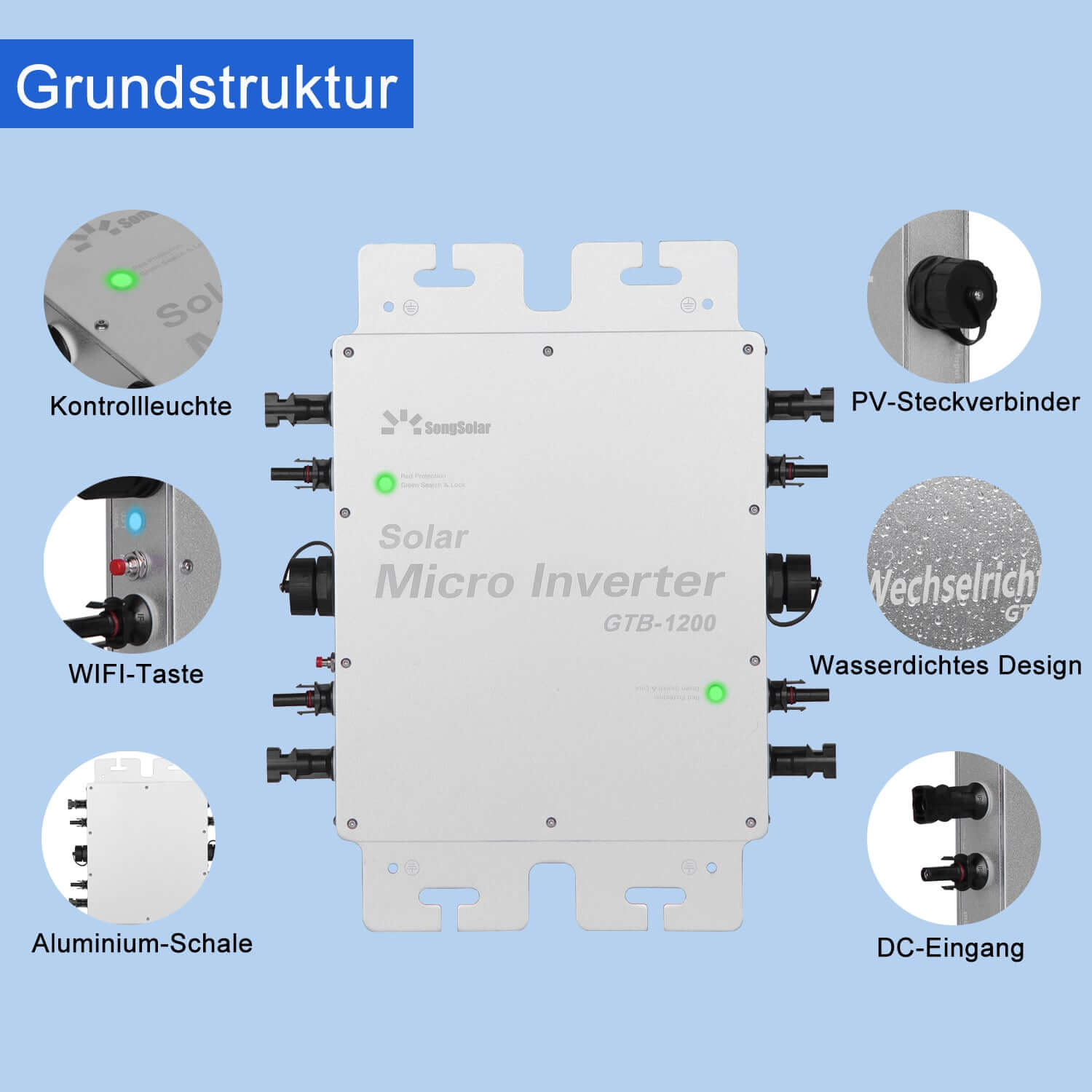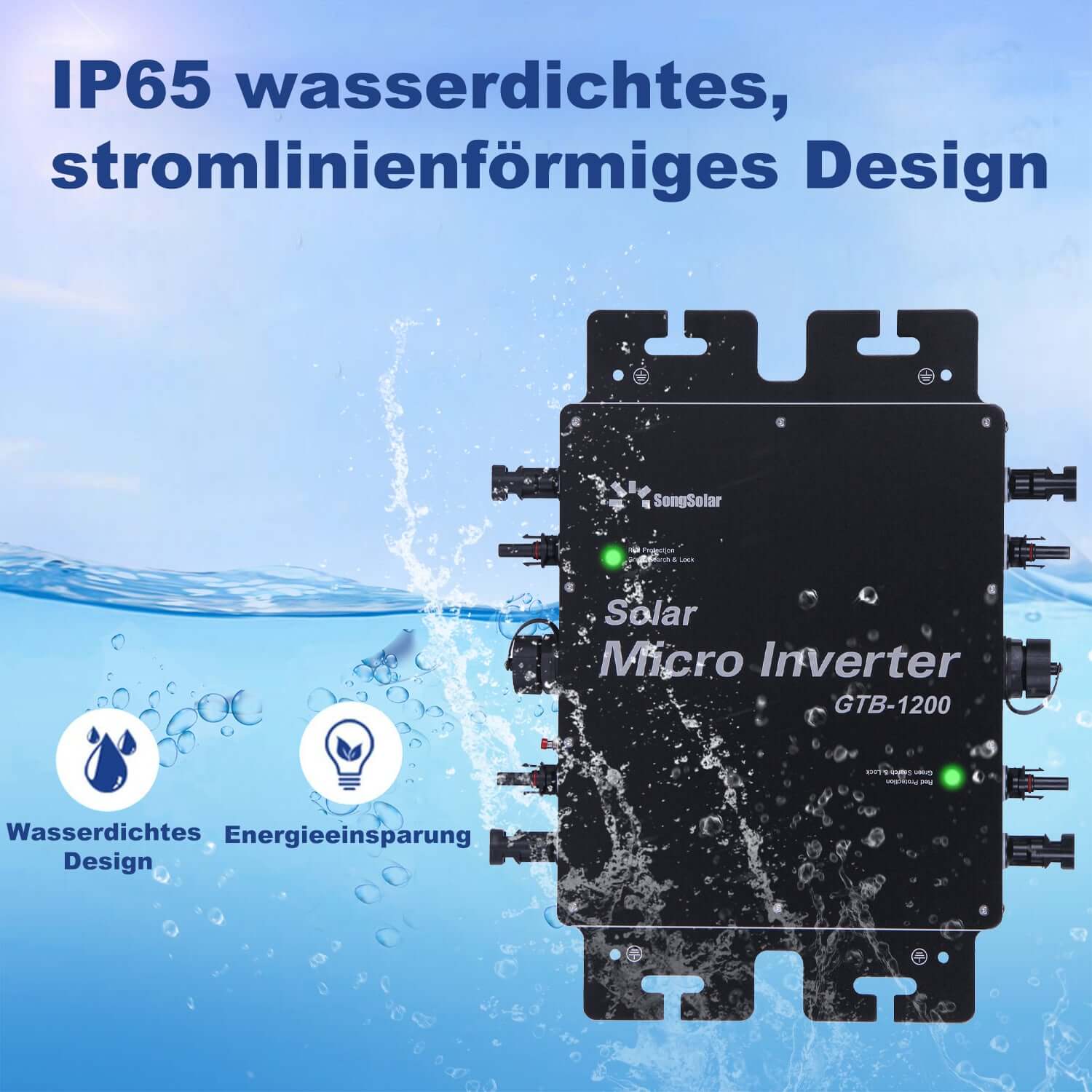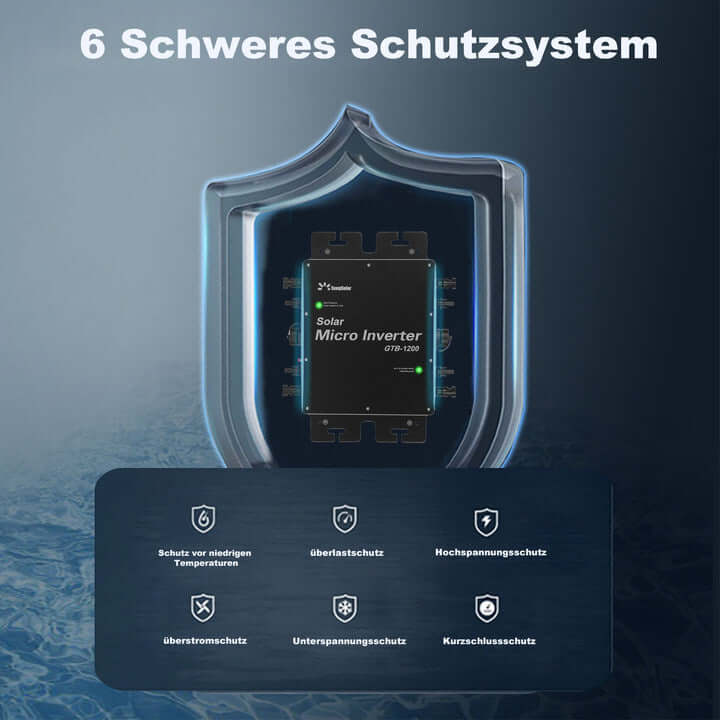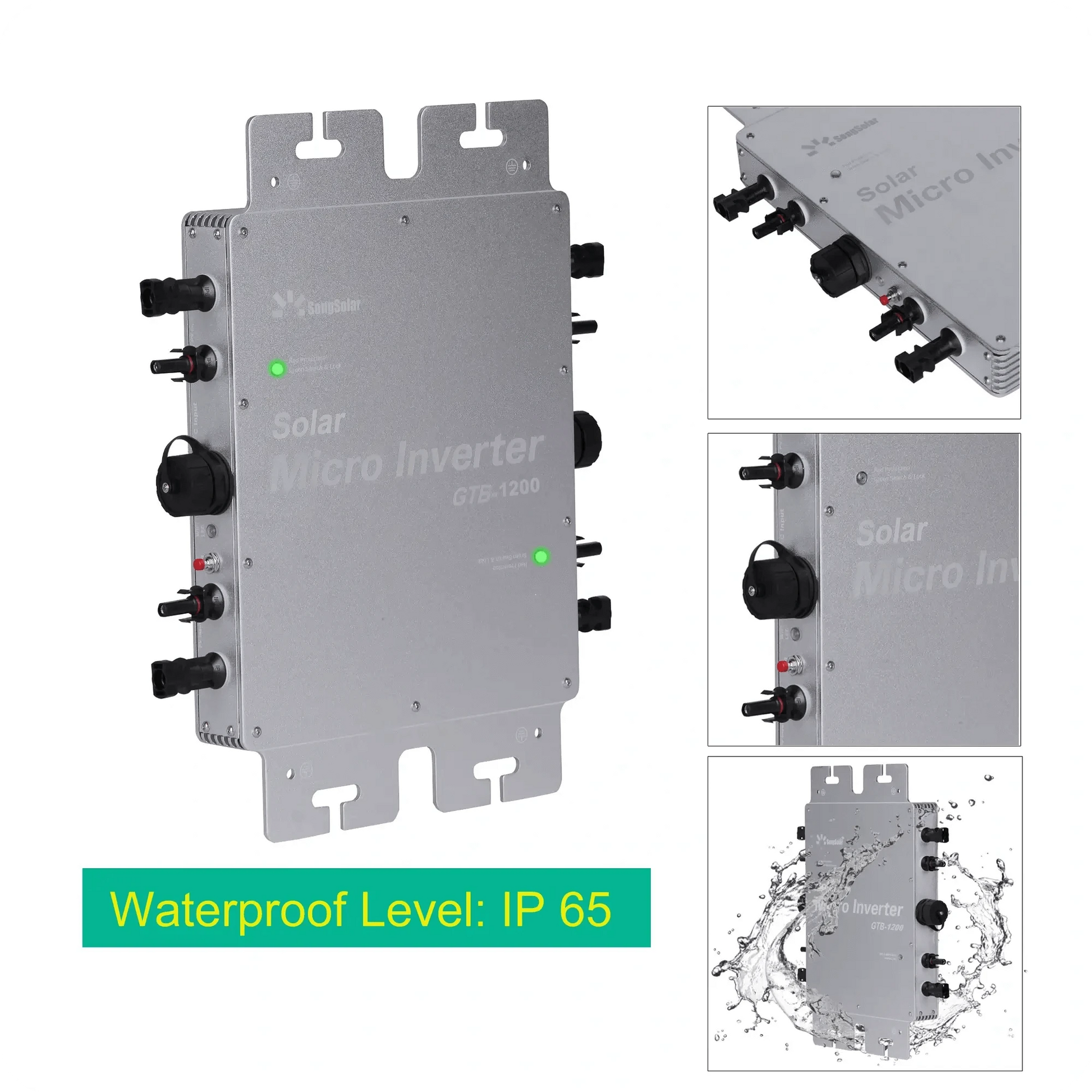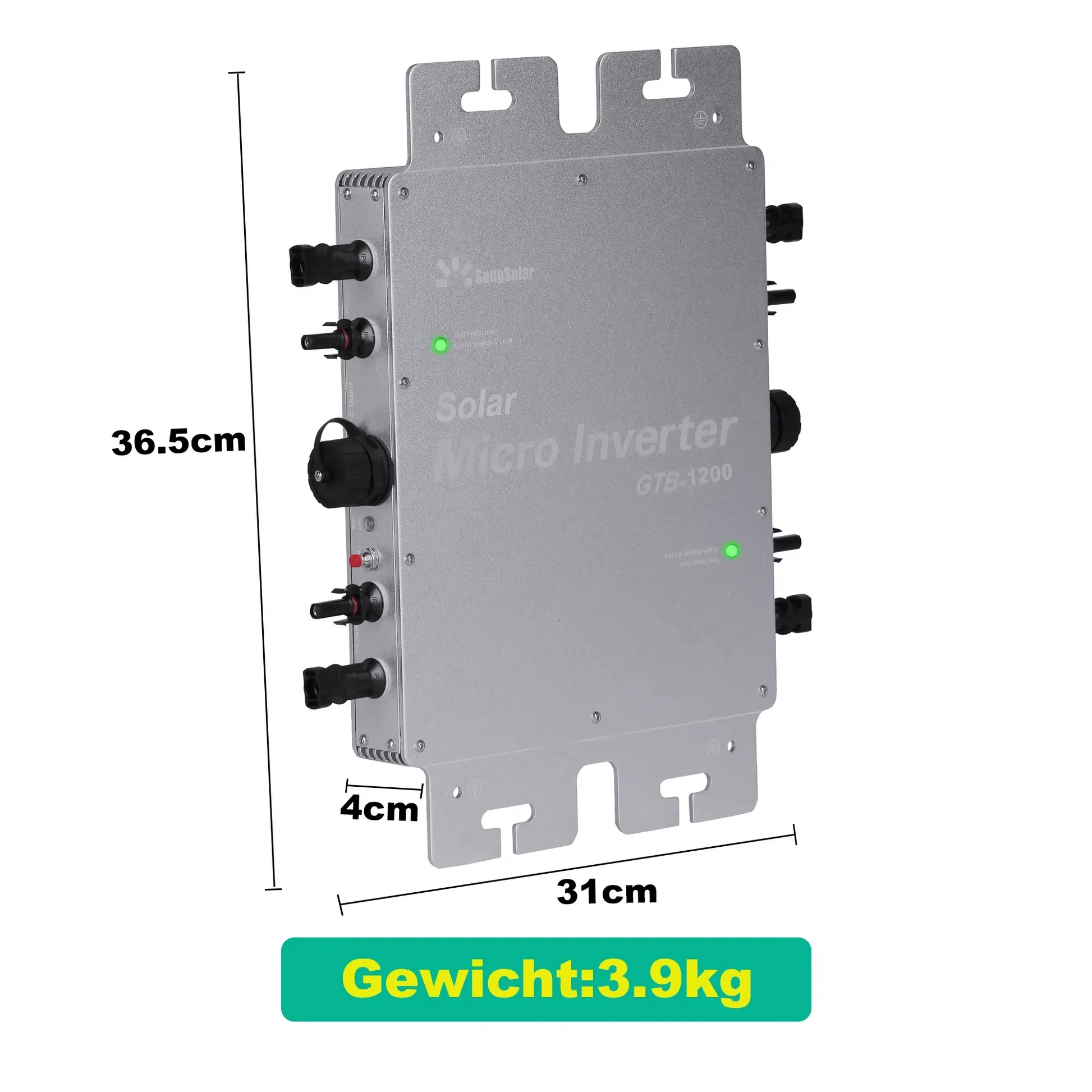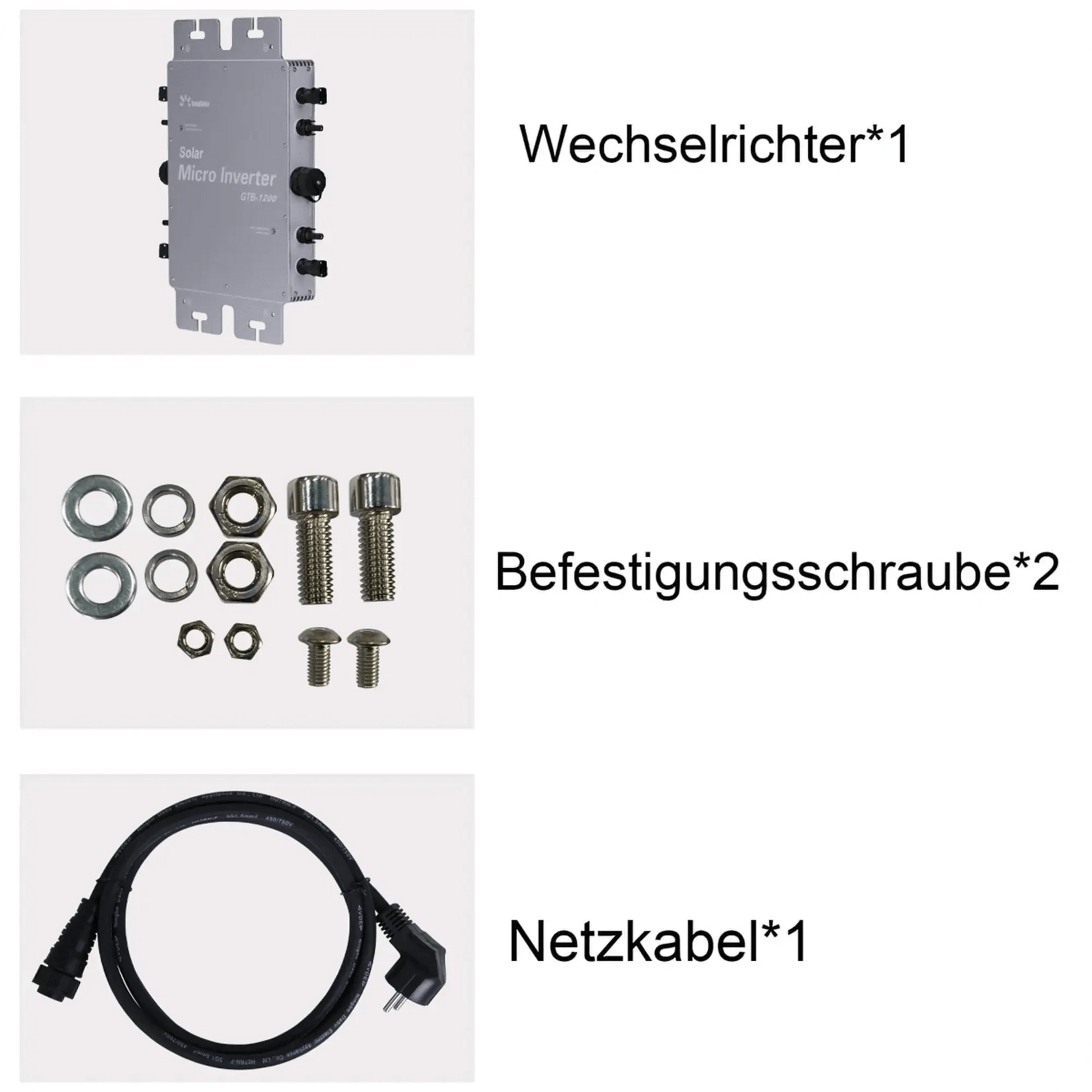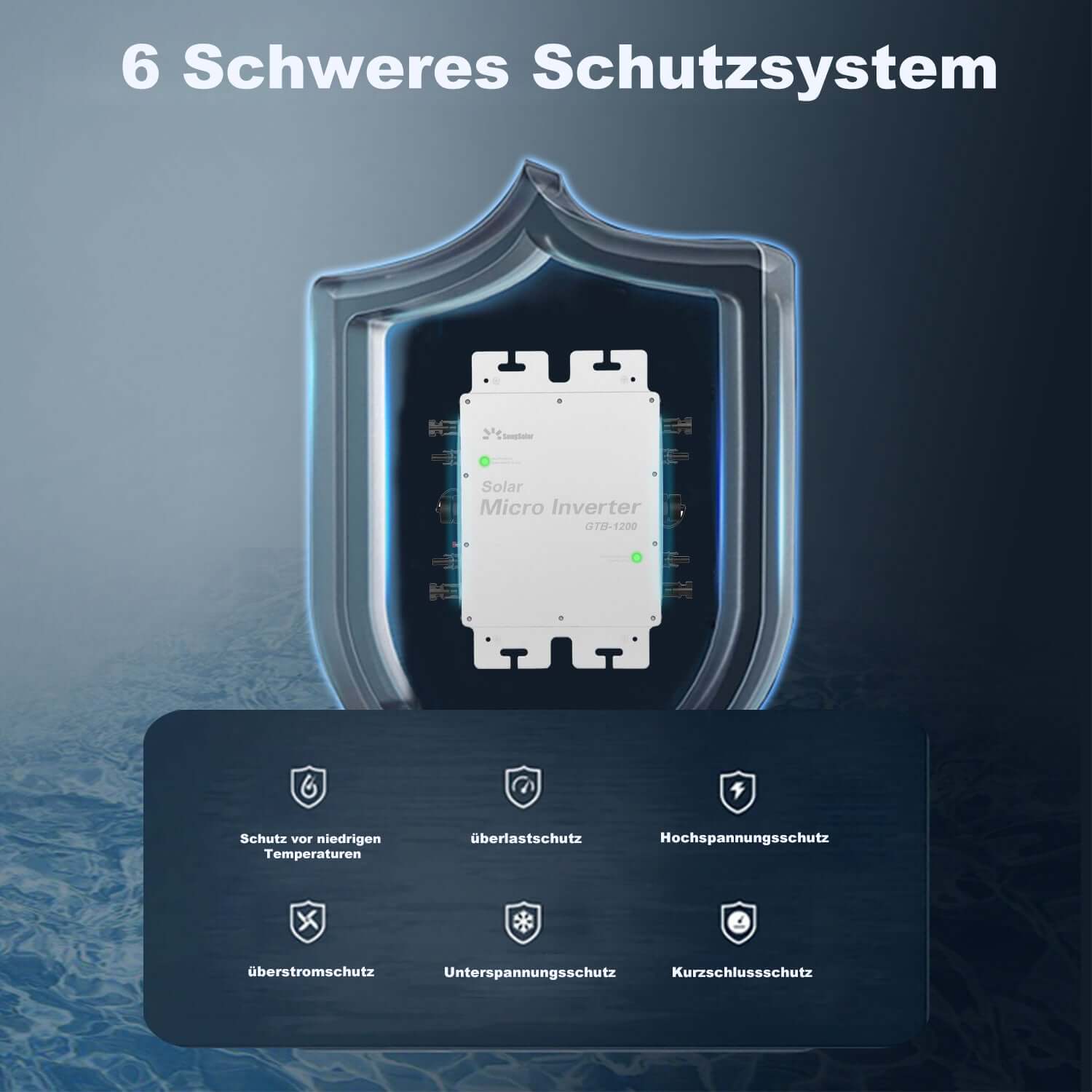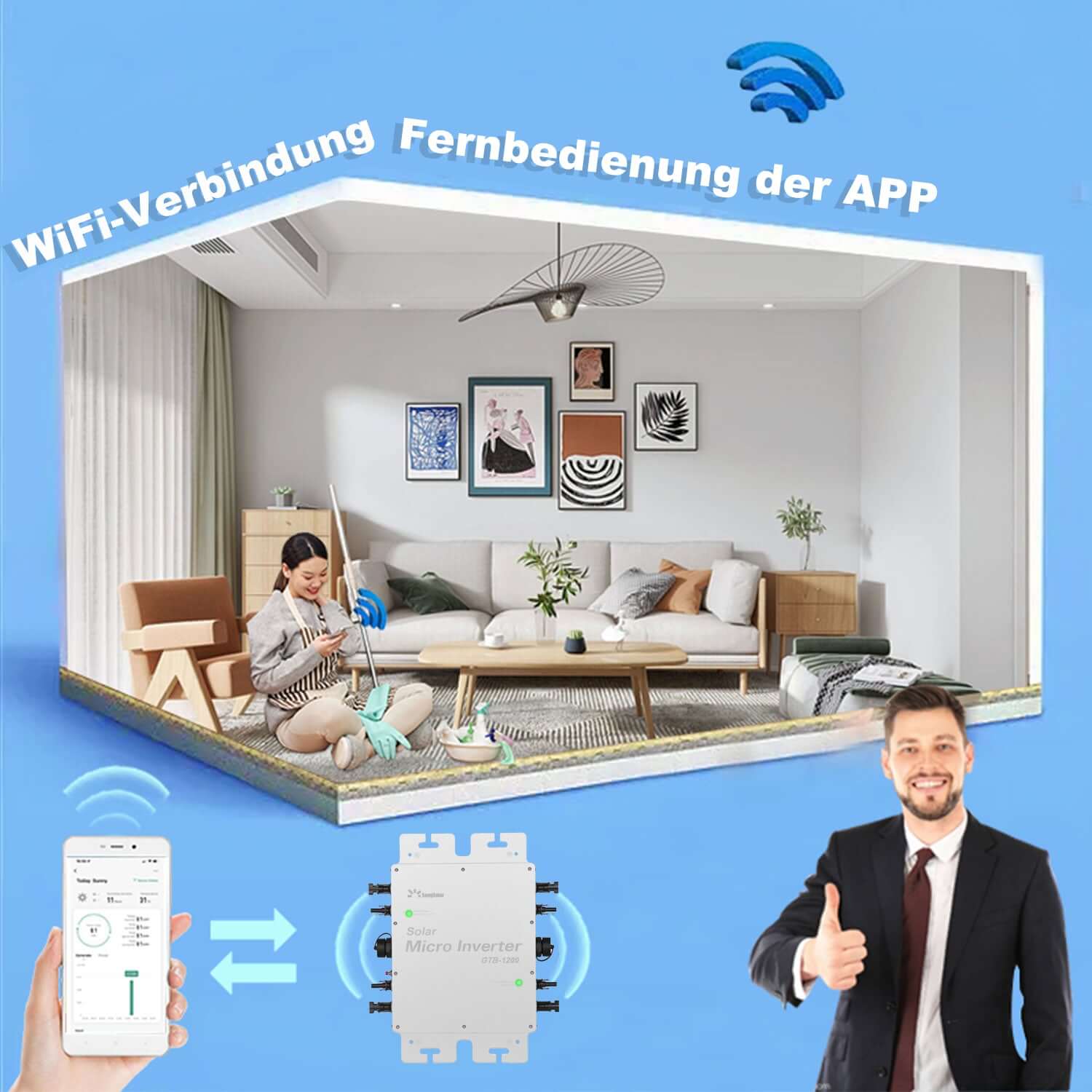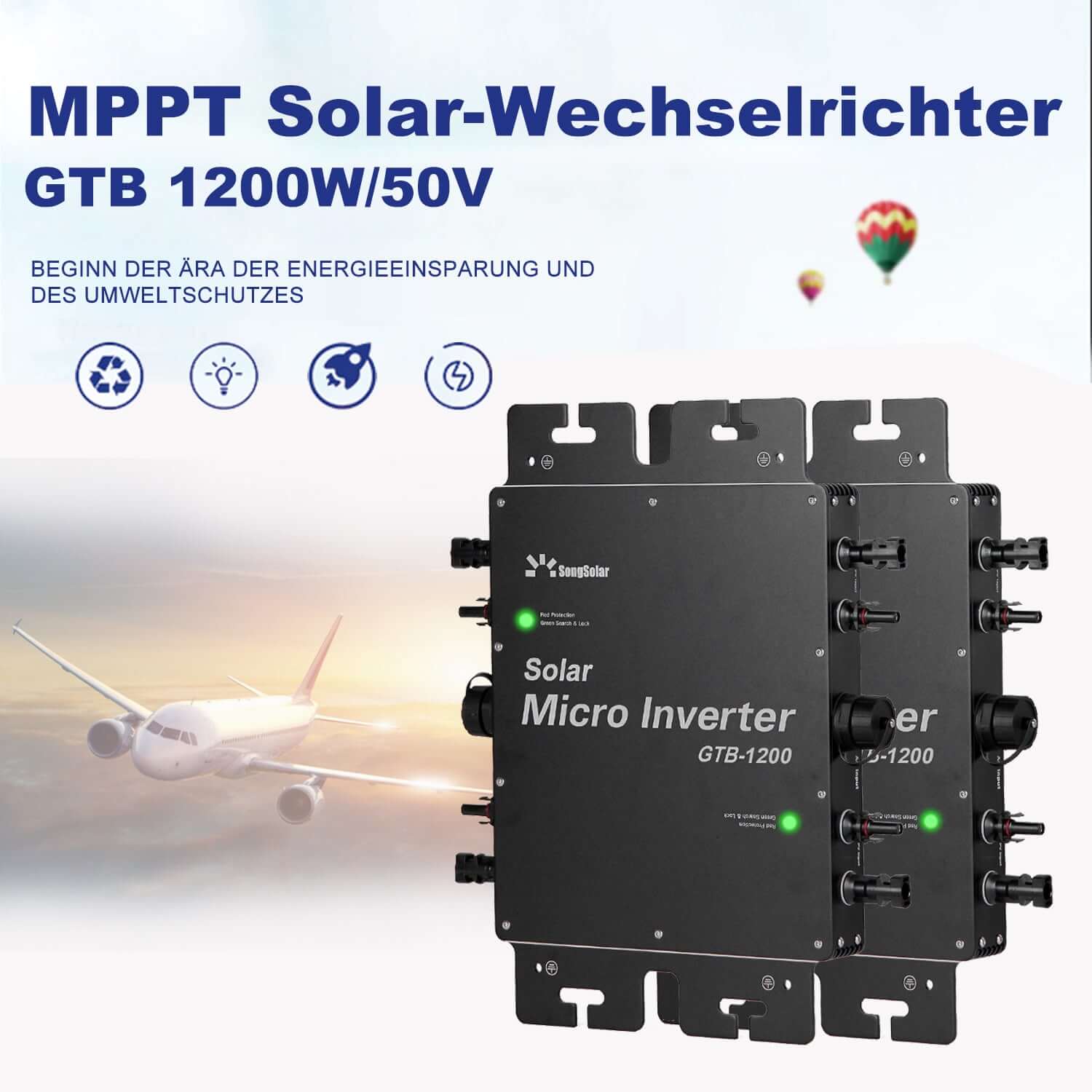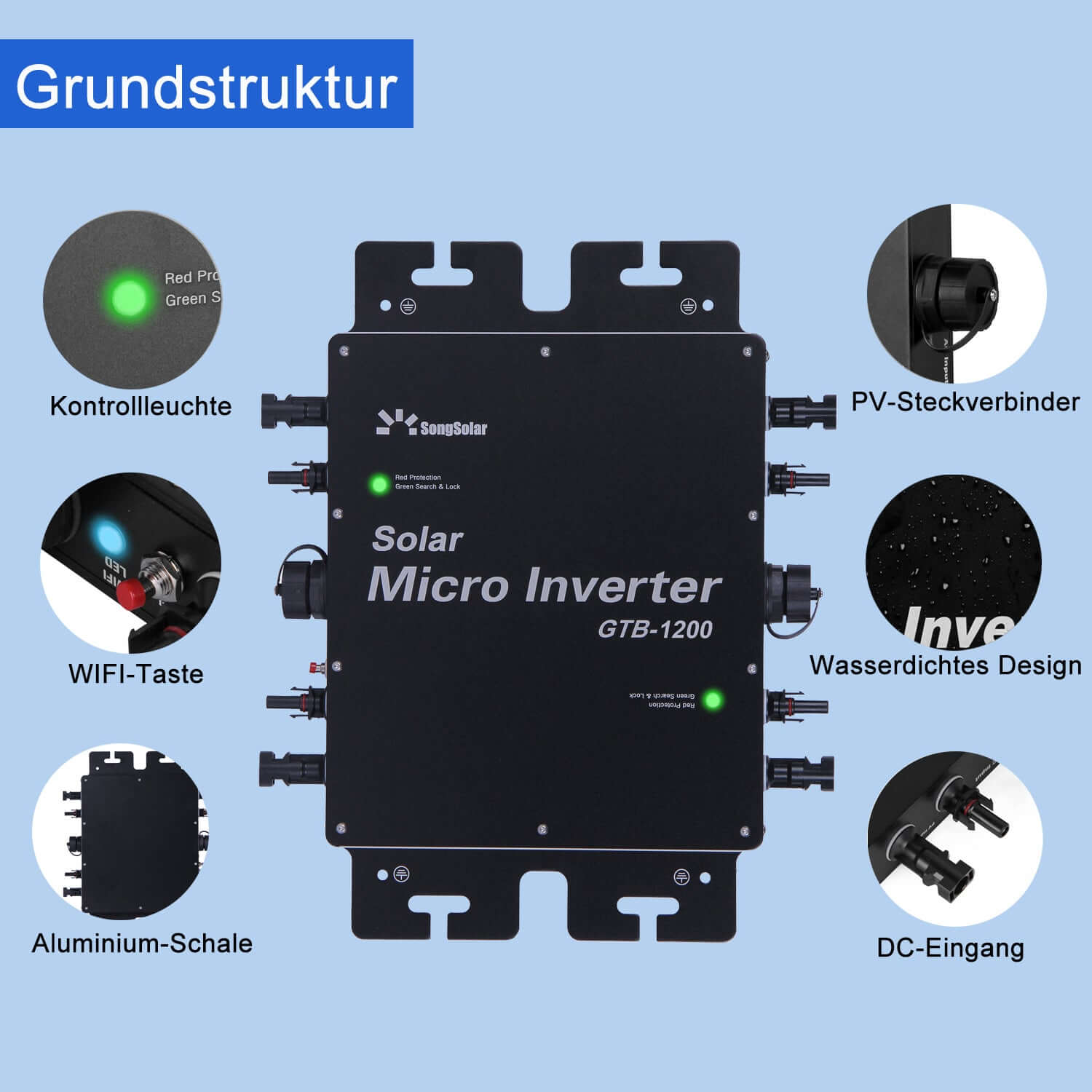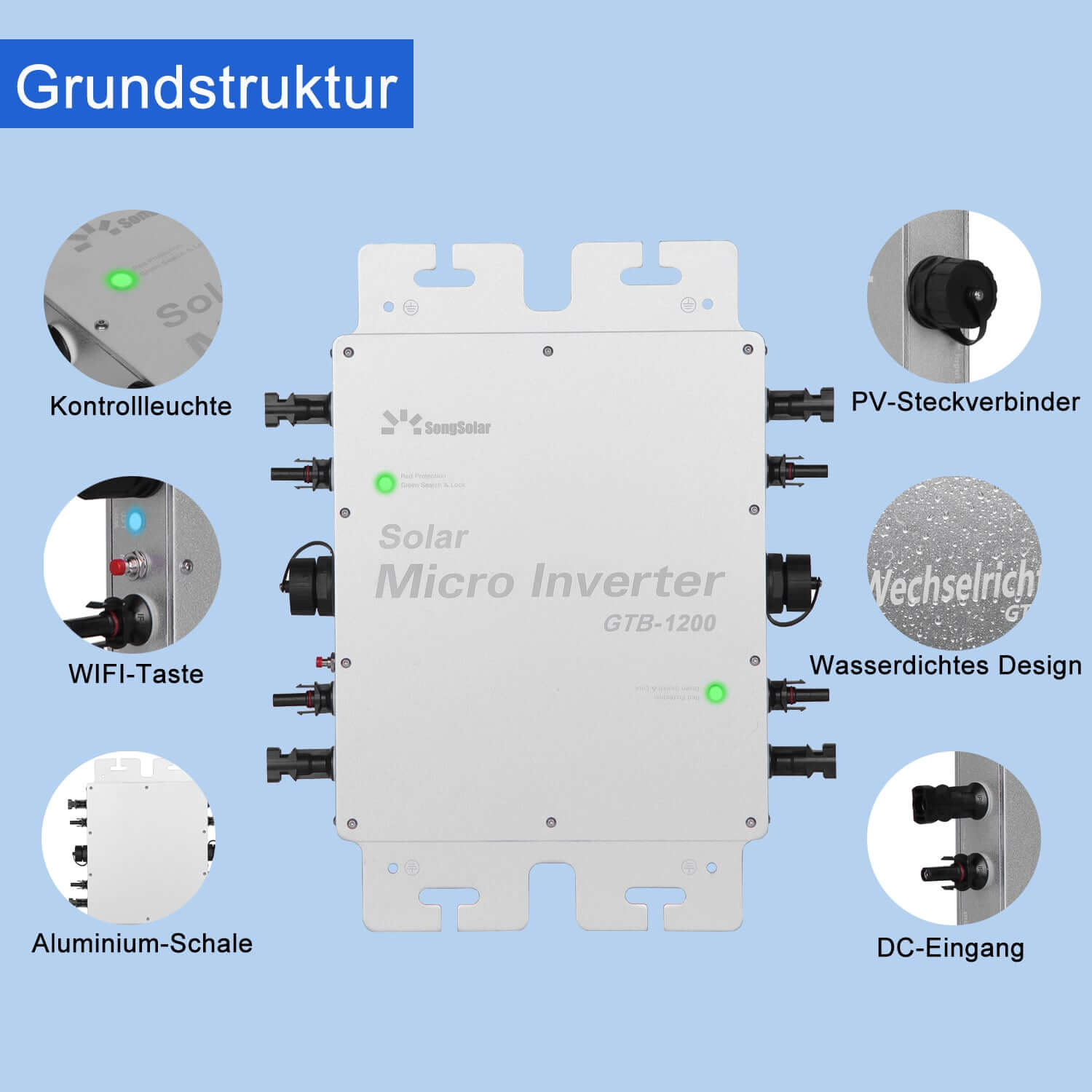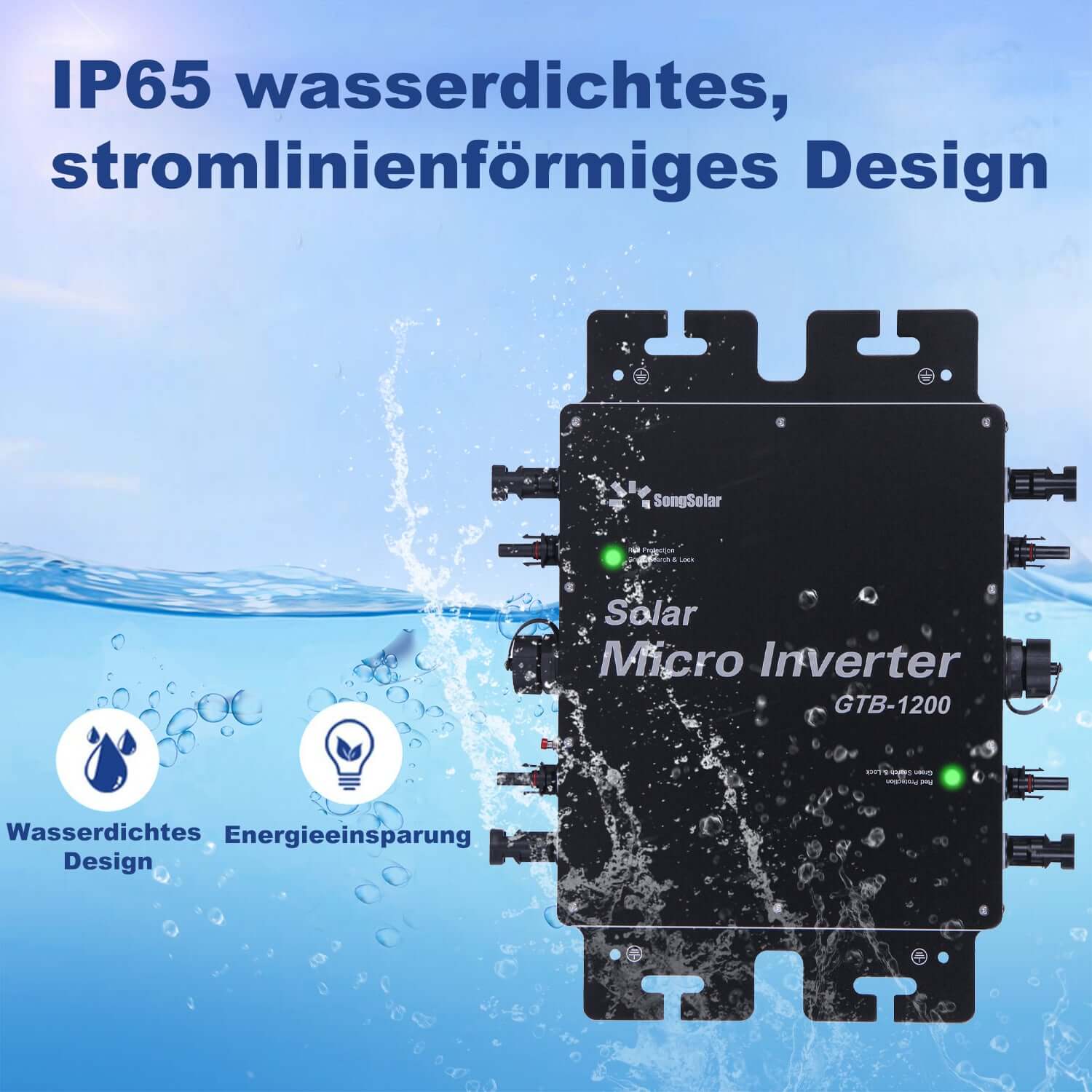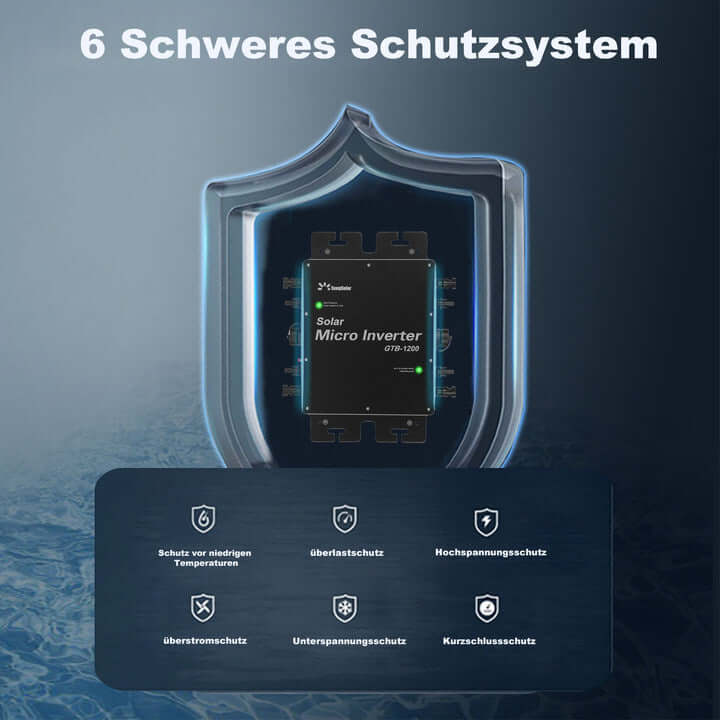 GTB 1200W Pure Sine Wave Smart Micro Inverter Grid Inverter with WIFI IP65
Sale price
€199,00
Regular price
€259,00
Tax included.
GTB 1200W Pure Sine Wave Smart Micro Inverter Grid Inverter with WIFI IP65
Description
Further information
Shipping & Returns
customer reviews
1200W inverter:
IP65 waterproof streamlined design
Built-in high performance maximum power point tracking MPPT
Intelligent WIFI monitoring
GTB-1200 Series Inverter With IP65 waterproof streamlined design, effectively preventing rainwater on the surface from erosion
Built-in high performance maximum power point tracking MPPT function, more able to track changes in solar luminosity and control different output power, effectively detect and collect sunlight AC transmission with the reverse transmission technology.
Intelligent monitoring: The system is equipped with advanced monitoring technology, which allows you to monitor power generation and energy usage in real time. Via mobile apps or online platforms, you can keep an eye on your energy production for intelligent management and optimization anytime, anywhere.
The inverter output power can use load priority, bring additional power to the grid, efficiently convert sunlight into clean and green energy.
Included:
Inverter*1
Fixing screw*2
Power cord*1
Size
Dimensions (WHD): 365mm × 300mm × 40mm
Weight: 3.9kg
Waterproof class: IP65
specification
Operating Temperature: -40°F to +65°F
Protection features: Yes
Imple installation
Wifi:Yes
detail
GTB 800 MPPT >99.5%
The power of the solar module must not exceed 1200W (4X300W).
Simple and practical design
Wichtige Produktinformationen
Dieses multifunktionale Wechselrichter-/Ladegerät kombiniert die Funktionen eines Wechselrichters, eines Solarladegeräts und eines Batterieladegeräts, um eine unterbrechungsfreie Stromversorgung in tragbarer Größe zu gewährleisten. Sein umfassendes LCD-Display bietet benutzerkonfigurierbare und leicht zugängliche Drucktastenfunktionen wie Batterieladestrom, Priorität des AC-/Solar-Ladegeräts und zulässige Eingangsspannungen für verschiedene Anwendungen.
• 1*Hybrid-Wechselrichter
• 1* Produkthandbuch
• 1* Externes WiFi
---
Planes, trains, trucks or boats. We deliver the products to your home quickly, safely and economically.
Most orders are delivered within 7-14 business days. Due to the nature of our products, we cannot guarantee delivery dates. If you have not received your product within 14 days, rest assured that we are still working to ship the item as quickly as possible.
We offer shipping and delivery services to European countries. (other locations require the additional fees).
Different shipping methods are required for different products
Solar panels require freight shipping. Select Freight Shipping Required for Solar Panels option at checkout. Due to their size, weight and handling requirements, most solar panels are packed on a pallet or skid and shipped via carrier.
Flat Rate Shipping: Many products, including most solar kits, have a flat shipping rate based on the weight of the package. This shipping fee applies to most European countries. Additional shipping costs may apply for other locations.
Variable Shipping: At checkout, our system calculates the estimated shipping cost for your zip code.
Free Shipping: on select items storewide. If the items in your order qualify for "free shipping", your order will be FREE!
Shipping Policy - Important Shipping Information
SongSolar, Inc. will arrange freight shipping with recognized freight and parcel service providers in European countries. Materials shipped will be packaged in accordance with published standards for freight shipping of products and related equipment. We will provide carrier tracking codes and contact information as they become available.
Customer agrees that SongSolar is NOT liable for product damage or replacement material costs of items damaged during freight transportation found at the time of delivery or thereafter.
In the event of damage, the customer undertakes to make claims for damages directly to the freight forwarder. SongSolar will endeavor to assist with all claims by providing the customer with original shipping information.
SongSolar will use its best efforts to make new orders available for the same or similar items to replace damaged items.
SongSolar offers Customer the following policies when accepting freight shipments.
Please inspect your order completely immediately upon receipt.
First, look for visible signs of rough handling, shredded boxes, or open packaging.
Write "DAMAGE" with your initials and note specific damage on the bill of lading or delivery note if you discover damaged items - large or small.
Notify the driver and take photos of any damage.
If you are unable to fully inspect the items at the time of delivery, write "Subject to Inspection" next to your signature.
Note that the # of the pallets, boxes or bundles match the bill of lading.

If an item is missing, notify the driver and note it on the paperwork before signing.

If the receipt is not properly recorded at the time of delivery, SongSolar will NOT be liable for any additional costs for replacement materials.

There is a limited opportunity to submit a refund claim to the carrier once the carrier has departed.

Once you have signed the delivery note, you accept responsibility for the items.

DO NOT sign the delivery note without noting any damage or "subject to inspection".

Take clear photos of the delivery note and damaged items.
Contact the carrier and SongSolar within 72 hours. Send description of damage, quantity, and photos to service@songsolar.com
Please include your order # in the email subject.
Still have questions? Please CONTACT US service@songsolar.com for a shipping quote
Dieser Inverter ist zuverlässig und effizient. Ich bin froh, mich für ein Qualitätsprodukt entschieden zu haben.
Funziona bene, app un po meno. In continua aggiornamento app, speriamo che riescano a rimettere la produzione settimanale.
Contrariamente ad alcune recensioni, il prodotto mi ha dato degli ottimi risultati, nonostante il caldo ed un esposizione del pannello da 350 Kwp con una inclinazione di soli 28 gradi ed esposto a Sud. In funzione da due settimane senza problemi. Non ho utilizzato la App perché la ritengo complessa rispetto allo strumento digitale che registra i parametri essenziali."