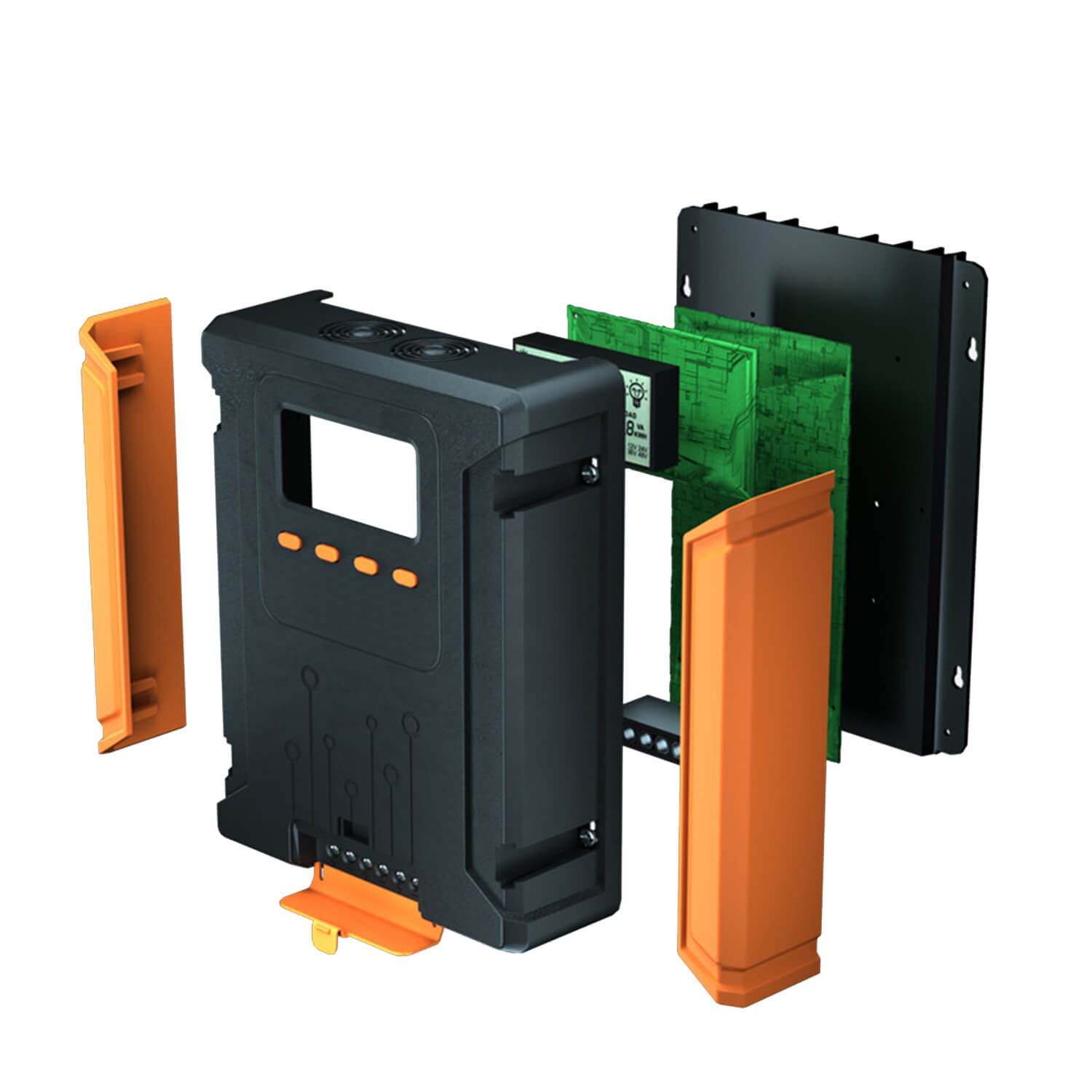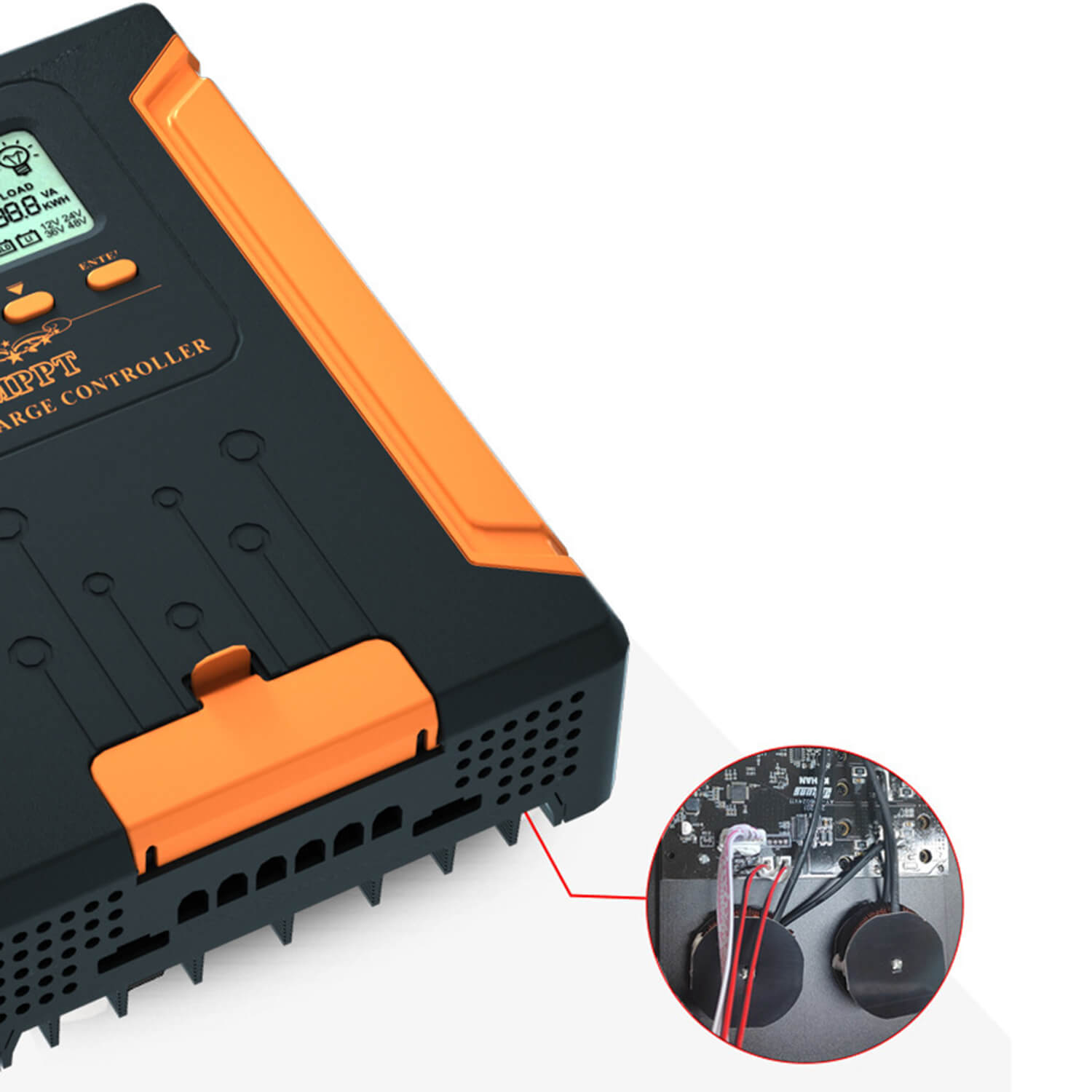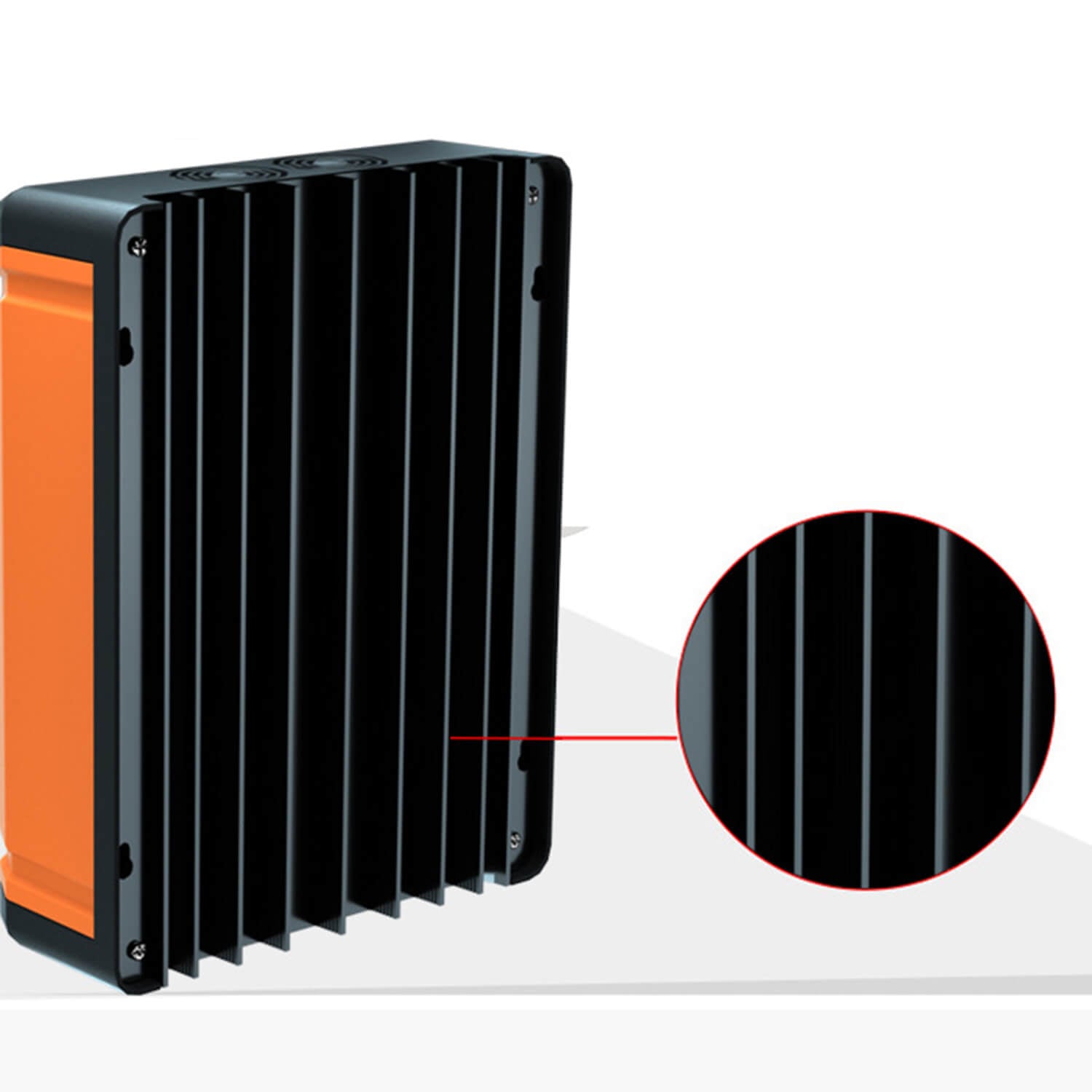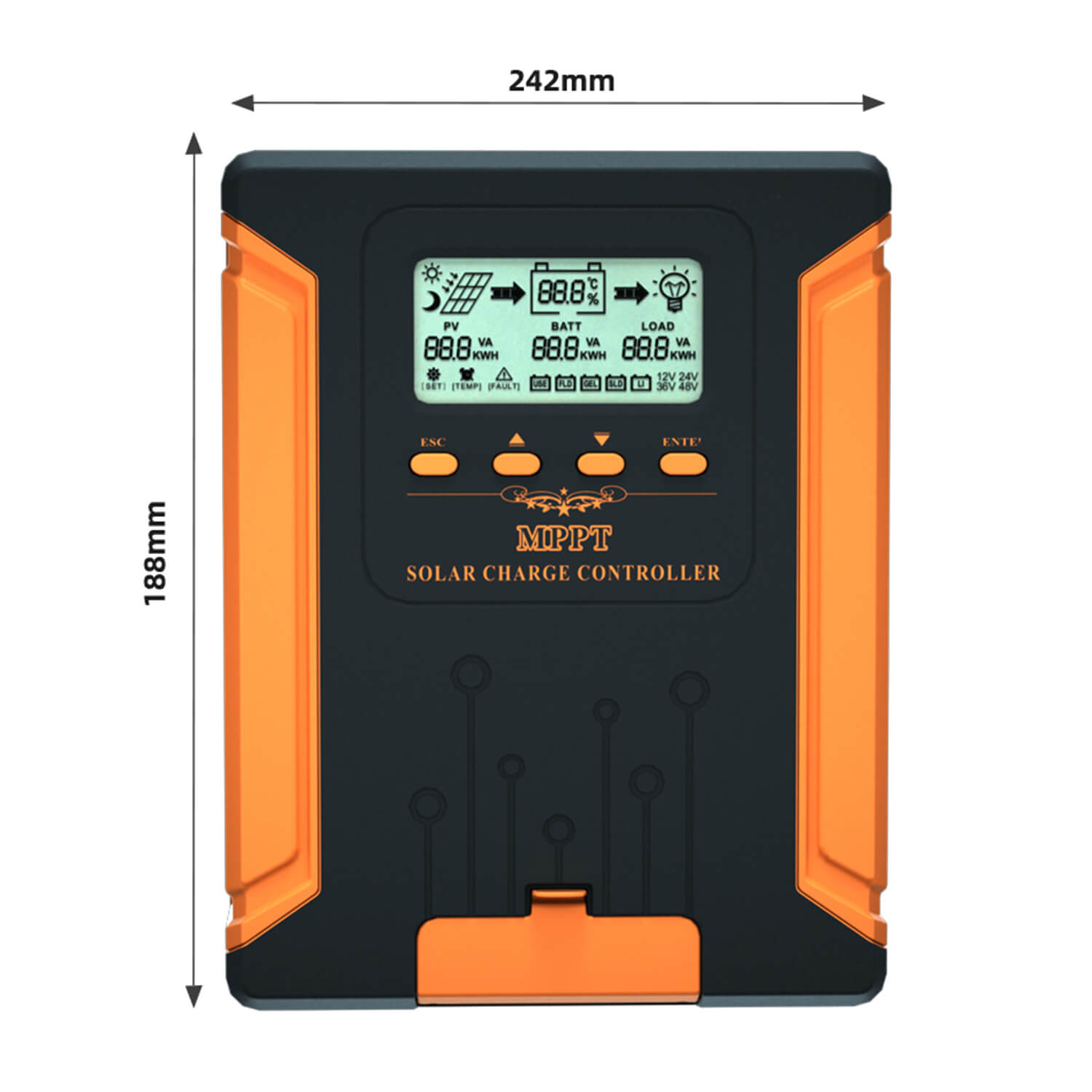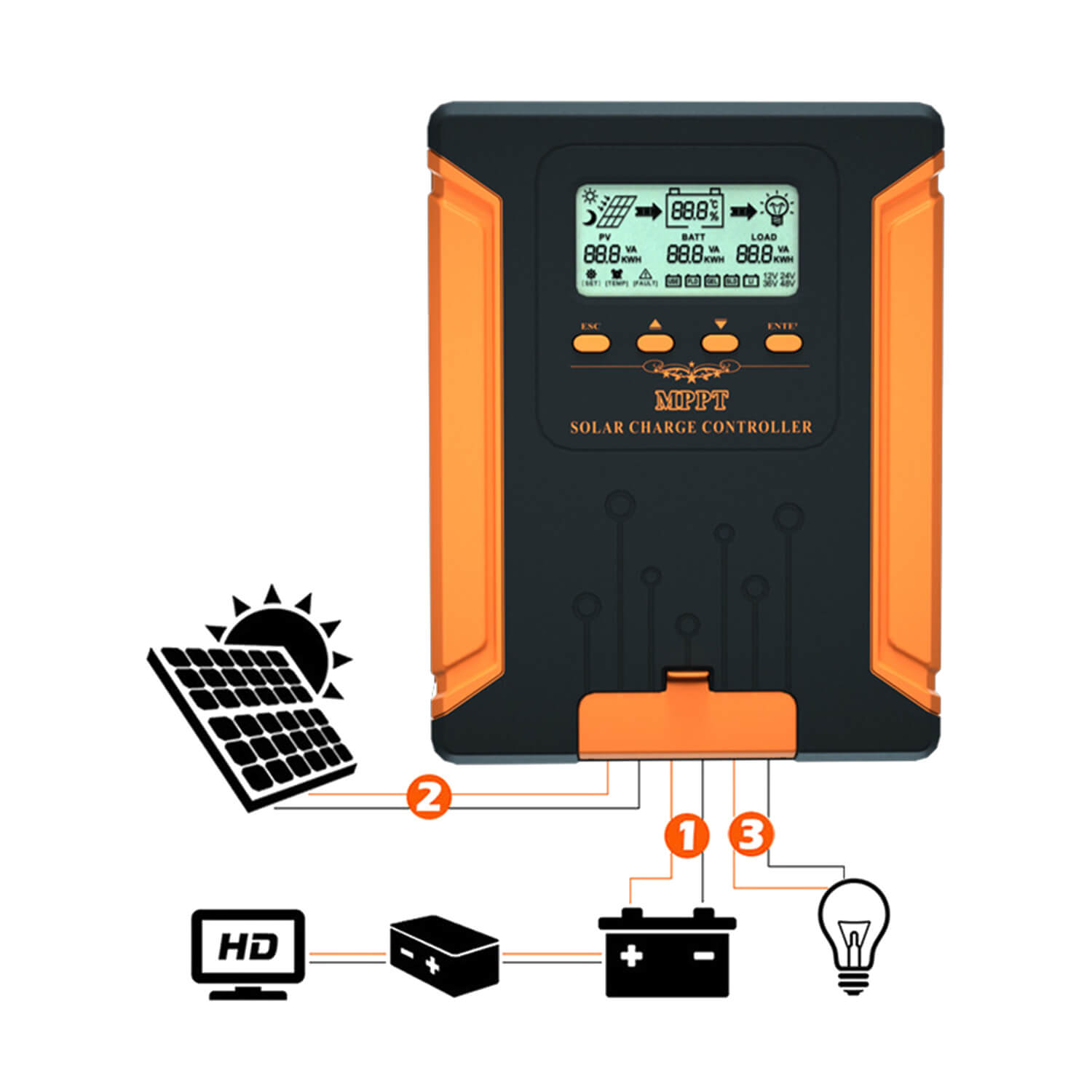 Solar Charge Controller MPPT 12V 24V Automatic Solar Controller with LCD Display for Lead Acid Lithium
Sale price
€129,00
Regular price
Tax included.
Description
Shipping & Returns
customer reviews
1.Solar charge controller mppt
Advanced MPPT maximum power point tracking technology charge controller with tracking efficiency is no less than 99.5%.

High quality components solar charger can reach the maximum conversion efficiency of 97%.

Super fast maximum power tracking speed controller while ensuring tracking efficiency.

Accurately identify and track the maximum power point of the multi-wave peak.

Reliable maximum input power of pv array to ensure the safety of equipment.

12 24v AUTO voltage identification, wide PV array maximum power point operating voltage range.

The LCD is designed to dynamically display the operational data and working status of the devices.

Various load control modes: general mode, light control mode, dual time mode, pure load mode and timing mode.

Lead-acid and lithium charging methods can be selected.

Additional customization required ,Use the RS485 methods to maximize the communication needs of different occasions

Dual USB port charging
2. Solar charge controller parameters
Regulator rated charging current: 60A/80A/100A/120A
System Rated Voltage: 12V 24V AUTO
Battery voltage range: 8-32V lead-acid or lithium
Max open voltage of PV module: 100V
Maximum solar power: 480W at 12V; 960W at 24V battery
Light control voltage: 5V
Charging loop voltage drop: ≤0.29v
LCD Temperature: -20℃~+70℃
Operating temperature: -20°C~+55°C (for continuous operation at full rated current)
Operating humidity: ≤95%No condensation
Protection class: IP30
3 modes load working design:
Manual mode: You can switch your LOAD on and off manually.
Solar light control mode: When the PV voltage drops to 5V, the controller will be identified as sunset, then turn on the LAST;In the morning, the PV voltage will rise to 5V, the controller will be identified as sunrise, and turn off your LAST.

Solar light+time control mode: sunset turn on the load, then set a working time, the controller will turn off at a certain time you set by yourself.f.
Clear display and simple wiring for use
EASY WIRING: First, push the cover of the controller forward, then insert the battery cable and PV cable,

Clear Display: Use Menu and Set to view the controller's charge parameters.
Tips for wiring solar controllers
For safety reasons, when installing the battery and PV cable to the solar controller, make sure that the breaker is open, which means that no current flows through the cable.
After PV and battery cables are installed, close the battery breaker first, let the controller read your battery first, and the controller will turn on.
Then close the PV breaker and let the PV current flow into the controller to charge the battery after the controller is turned on.